Saturday, April 15, 10 am – 1:30 pm
Saturday, May 20, 10 am- 1:30 pm
Training session are at the Midtown Carnegie Library
397 East Central Street, Springfield, MO 65802
Register under the volunteer tab or call 417-616-0505
Poetry Month, April 2023, events:
Poetry contest opens April 1. All ages are welcome. Each entry is $7.
Haiku, Long free verse or rhymed poem. 11 lines or more and 10 line or fewer and Limerick.
Poetry readings (from some of Springfield and surrounding area poets) and fun at:
C-Street Farmers Market, 4/8, 11:00 am- 12:00 pm
GLO Center, 4/8, 2-3:00 pm
Republic Library, 4/11, 6:00 pm
Green House Coffee 4/12, 6:00 pm, Writing workshop 
Mothers Brewing, 4/13, 6:00 pm
Nathan P. Murphy's. 4/14. 7:00  pm
Library Station, Santa Fe room, 4/17, 7:00 pm
Westminster Presbyterian, 4/19, 7:00
Hold Fast Brewery, 4/20 7:00 pm Readings and Open Mic
Farmers Park Market, Lit Fest, 10:00 am
C-Street Art Stroll, 4/23, 2:00 pm – 1:30 pm
Library Center 4/25, 6:30 -7:30 pm
Book Marx, 4/27, 6 -7:00 pm & Lindberg's 7-8:00 pm
Nathan P Murphy's 4/30, 6:30 -7:30 Poetry Slam & Brentwood Christian Church 6- 8:00 pm
Times and dates may change, additions made often keep checking here and https://www.facebook.com/ozarksliteracycouncil 
Run for Reading 5k, Sat. June 3, 7 am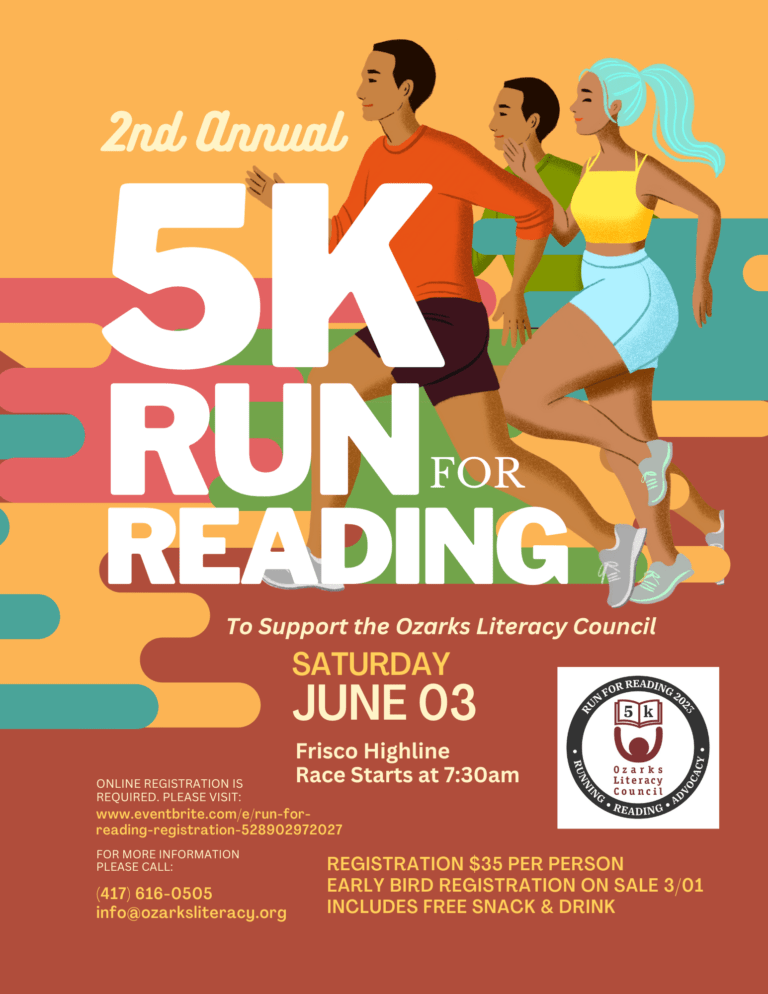 This is a self timed event on the Frisco Highline trail starting in Willard and heading north on a nice flat course. Sign up through the eventbright link. Runners, walkers and kids are all welcome.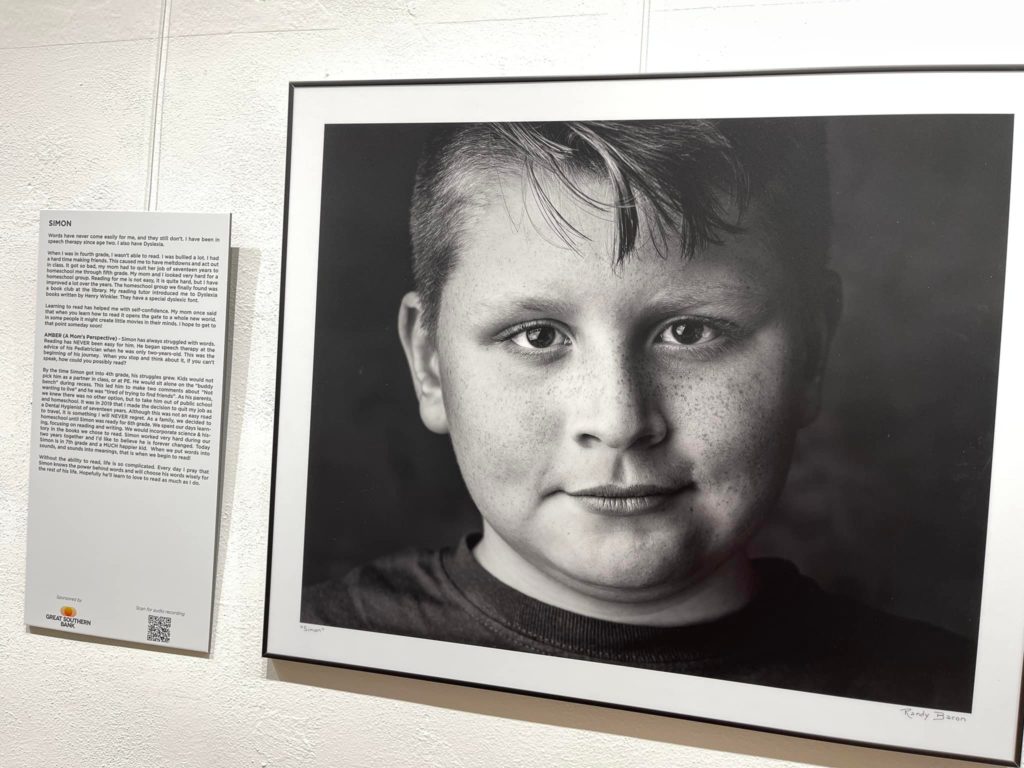 This inspiring exhibit will be on display at location near you soon.
Words and Pictures is a collection of 21 amazing portraits and stories illustrating the life changing power of literacy.
Portraits by Randy Bacon
Sponsored by: Arvest Bank, Great Southern Bank, Peak Influence Coaching, McDonald's Republic, Kevin Cheffey MO Farm Bureau Insurance, Lori and Ben Lampert, Casey Daugherty, Regent Bank, Ozarks Literacy Council Board of Directors, Pam and Bernie Burrier, Betty Sullivan Family, Knights of Columbus #698, The Elder Law Group, SRC Community Relations.