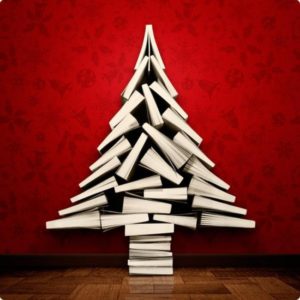 Christmas is an idyllic season, set apart by an increased generosity of spirit and selflessness.
(Please, kindly, for the remainder of this post, ignore the greed and selfishness displayed in what has become the most consumeristic of seasons. Less Scrooge. More George Bailey and St. Nick.)
During Christmas, you see friends and strangers extending kindness toward one another. Doors held open. Compliments given in abundance. Smiles on faces. And all the marvelous food.
This past week, Ozarks Literacy Council experienced Christmas.
In May.
For two months, OLC prepared and brainstormed, trying to put everything in order for May 9 — Give Ozarks Day.
Thanks to the bigheartedness of friends across southwest Missouri, OLC met our fundraising goal, raising $15,798.87 in one day.
Astounding. Remarkable. Astonishing.
On Friday, OLC was notified by the Community Foundation of the Ozarks that we were the recipients of two other gifts as well.
Placed in a category with other small agencies — defined by having a budget under $250,000 — OLC was gifted an extra $500 for being the agency with the third largest daily total of money raised.
And then, to top it off, OLC was recognized as one of the ten winners of the Spirit Award — the most creative overall marketing campaign as judged by a CFO committee — and granted another $250.
In total, then, OLC raised $16,548.87.
Echoing our Princess Bride themed campaign, "Inconceivable."
Or maybe we heard from friends new and old throughout the Ozarks saying, "As you wish."
Thank you, literacy advocates, for supporting OLC.
Thank you for showing that literacy changes lives.